Raku Workshops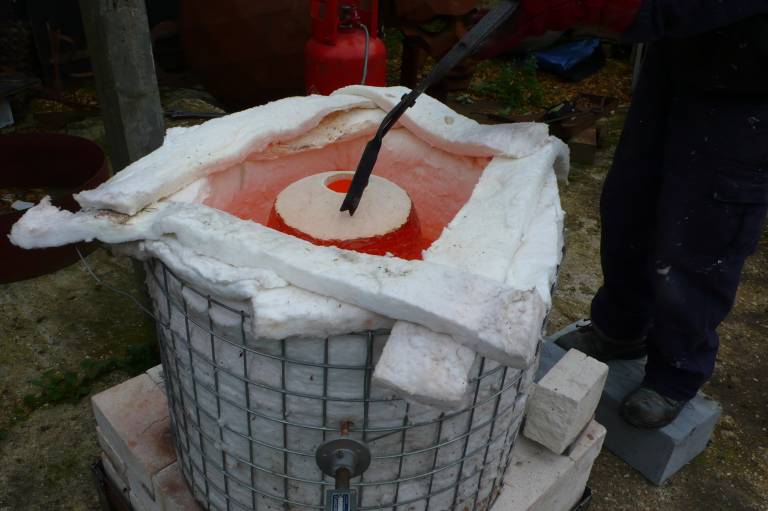 M & K Raku Workshops 2018
With MARK COMPTON & KIRSTEEN HOLUJ
We will be putting up dates for the 2018 season of Raku Workshops soon.
Meanwhile if you have any enquiries or questions please get in touch. Contact details are below.

The workshops are all held at Westbury Arts Centre, Foxcovert Road, Shenley Wood, Milton Keynes MK5 6AA.

The cost of a one day workshop is £ 90.00 (10am - 5pm) this includes all equipment, glazes and decorating materials. We make a selection of pots that are biscuit fired, these can be purchasd on the day for you to decorate from approx £4.00 each. Alternatively you can bring along pots of your own that have been made from a suitable clay and already bisque fired. Hot drinks, cakes and biscuits are available throughout the day but you are asked to bring your own packed lunch.

The workshops are suitable for all levels from advanced to complete beginners.
If you would like to reserve a place please get in touch, they fill up fast ! We ask for a £ 40.00 deposit which is fully refundable if we have to cancel, or if you cancel no later than 4 days before the workshop date.
If you would like any more infomation, reserve a place or if you have any questions please email us at: workshops@mkraku.co.uk
or: workshops@markcomptonceramics.co.uk
Also please check out our blog where you can find more information and lots of photos from previous workshops www.mkraku.co.uk